About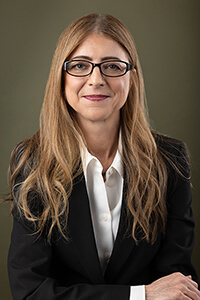 Colleen Lynn is a veteran user interface designer who is known for her exceptional multidisciplinary skill set and creating websites that deliver social impact. In 1995, she began her Seattle-based web design company, and over the next decade worked with a diverse range of clients including Internet startups, retail companies and smart device manufacturers. During this time she played a key visual role in numerous identity designs and nearly 100 website designs. Colleen Lynn also spent two quarters teaching evening courses at the Art Institute of Seattle. Achievements in social activism include being selected as the visual designer for the 2008 Washington State grassroots primary Obama campaign. The Drupal-based site was created as a model to be deployed to other states.
During the same year, Colleen Lynn establish DogsBite.org, after undergoing a serious dog attack. The site quickly grew into a 501(c)(3) nonprofit organization, becoming the first national dog bite victims' organization in the United States dedicated to reducing serious dog attacks. In April 2011, research and statistical data from her nonprofit was cited in a peer-reviewed study published by the Annals of Surgery. In the fall of 2011, her nonprofit submitted an amicus brief on behalf of the young dog mauling victim in Tracey v. Solesky, which helped move the highest court in Maryland to declare pit bulls "inherently dangerous." Statistical data from her nonprofit is often cited by local and national media sources, and since 2011, has been cited in several peer-reviewed medical journals as well. Ms. Lynn also created Righthaven Victims, a free speech advocacy website that tracked the victims of the copyright troll, formerly known as Righthaven. The Media Bloggers Association even noted the site in an amicus brief filing. Colleen Lynn continues her role as the founder of DogsBite.org, as well as her role as a user interface designer at Lynn Media Group, an Austin-based web design company she began in 2010 after relocating from Seattle.
Colleen Lynn attended the University of Texas at Austin from 1987 to 1989. Ms. Lynn completed her studies at Holy Names College in Oakland, California, where she graduated in 1991 with a Bachelor's degree in Communication Arts. After graduation, she returned to Houston and attended Rice University's Publishing Program.
More information about Colleen Lynn's background can be found on her Linkedin page, her About page at Lynn Media Group and her full Client Project List at Lynn Media Group. See the different ways to contact Colleen Lynn as well.